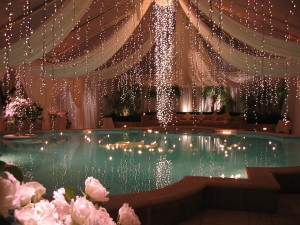 At Eventful Designing, we don't just plan extraordinary weddings and special events…we create them. From classic to cutting edge, we promise to create every single detail of your special day or evening so that it may live in your memories forever.
Celebrations are an extension of one's personal expression. It's because of this that we pay special attention to what you say and feel. All of the Eventful team understands that listening is one of the most important skills we bring to the table. We never try to overpower your dreams or vision with our ideas. Whether you are planning, a simple birthday party, an elegant wedding, an intimate dinner for friends or an over-the-top awards show, our goal is turn your vision into realty
Owner Linda Pittelli who has a background in fashion, interior design and film leads the Eventful team. She brings with her the skills she's honed from that creative world. Her creativity knows no boundaries and has helped her become a master of transformation. Turning pool decks into dazzling dance floors that emulate glamorous nightclubs, ordinary tents into grand ballrooms and grand ballrooms into rose-scented gardens. Not one detail of the event is ever overlooked. Food and wines are expertly paired, tables are graced with amazing linens that she designs; lighting that accentuates the focal points and flatters the face. And we never forget that the music and entertainment must enhance the theme while it creates the mood.
Once the best-kept secret, Eventful is now the word among discriminating clientele who turn to Linda and her team when they require something truly special. Eventful Designing has become one of the most sought-after event design and production companies both in the United States and abroad. In fact, destination weddings and events have become something of our specialty. Linda's and her teams combined years of travel, research and relationship building has enabled Eventful to offer clients the use of stunning villas and private estates here in the states and all through Italy' many of which only open their doors to Eventful.
But whether your quest for the perfect event takes you across the ocean or just across your lawn, with Eventful Designing as your guide you can rest assured that it will result in a magical and memorable experience.
Linda Pittelli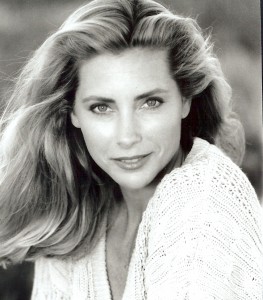 Linda Pittelli is the creative force behind Eventful who has soared to the very top of her profession. She is the ultimate transformer of spaces whose creative hand touches every design, floral and décor aspect of her Events, Weddings, and Celebrations. The experience and vast resources she brings from her past life as an Interior Designer and her years as a Costume and Production Designer in the film industry, gives her the ability to not only create spectacular moments—but also the production skills to make sure it will all happen as planned.
Walking into one of Linda's productions will give you the feeling that you are witnessing an Oscar in the making She has turned ancient stone castles into Camelot, Beverly Hills homes into Elegant Night Clubs and a Hotel Ballroom into the Moulin Rouge on New Year's Eve twenty stories above Paris. And she credits those years in the film industry for giving her the ability to bring creativity to the most remote of destinations and transforming underwhelming locations into something spectacular. No matter what, no matter where, "Can't be done" is just not part of her vocabulary.
Her eye for detail coupled and her refusal to accept, "The Cookie Cutter Approach" has made her one of the most talked about designers and planners in her profession. Whether a Villa in Tuscany, a Palace in Palm Beach, a Vineyard in France, a Backyard in Beverly Hills or a Private Club in New York, Linda always finds a way to create "The Party of the Century". Worldly clients who thought they had seen it all have been wowed by her creations. And her reputation for exuding elegance, taste and creativity is only surpassed by the calm and collected approach she has in getting your vision to come to life.
Whatever the occasion, wherever it is held, regardless of style or size, each is always a unique product of Linda's ability to listen, understand and artfully interpret her client's vision and create a fantastic event that captures their personality and lifestyle.. Though in reality, it may only exist for one night, her clients all agree that she creates the kind of experience that will live a lifetime in their hearts and minds.
But perhaps what most separates Linda from the crowd is her philosophy and how she has ingrained it into Eventful, "If you've seen it before, why do it again".
Her work has been featured on Million Dollar Weddings and in magazines like LA Weddings, Inside Weddings, Grace Ormand Wedding Style Magazine, Celeb Life, Special Events, OC Weddings and Your Wedding Day, and Destination Wedding & Honeymoon Magazine.
At Eventful, we strive for excellence and success in every event we create. Our team is comprised of the best talent and experience the industry offers to ensure that your event reaches and surpasses your expectations.
Patrick Pittelli
Executive Producer
Patrick began his career in the advertising business as a writer and eventually becoming a creative director at two major advertising agencies in New York. Eventually he left the Agency world and launched Pittelli Productions Ltd., a commercial production company in New York and Los Angeles. During his career he's written produced and directed more than 600 commercials and earned more than 50 industry creative awards. He's a longtime member of both the Director's Guild and the Writers Guild and he has written screenplays for a number of Academy Award winning Producers.
Patrick's eye for lighting, detail, performance, as well as his production discipline and expertise, help make him an important part of Eventful. The chemistry between he and Linda, as well as their history working together in film production, has helped create magical moments that are almost cinematic. Patrick's approach to events is simple… "Like film, everywhere you turn should make for a great shot. But in the world of events, you only get one take".
John Tripp
Event Producer & Art Direction

John has over thirty years of event producing/designing experience.  Once the creator of a world class catering company John brings not only his design eye and producing skills but his amazing upbeat personality gives him wonderful people skills. His expertise and grasp of every facet of an event is key in the eventful team. John has been host to clients such as Jacqueline Kennedy Onassis, the Rockefellers, Gloria Vanderbilt, Presidents Nixon, Carter and Reagan, Henry Kissinger and a host of foreign royalty and dignitaries.  As well as Barbara Streisand, Quincy Jones, Jack Lemmon, Walter Matthau, Warner Brothers, Paramount, and Universal to name a few…
Anne Apra
Event Manager & Day of Coordinator
It's been amazing to have Anne Apra be a part of the Eventful Team for the past 4 years. Born in San Jose, California to a Multi-generational family of chefs & caterers, Anne brings 20 plus years in event planning and food service to the Eventful team. Her specialty is bringing the personalized, human element to the production side of these complex events, maintaining the delicate connection between time-line and face-time. Anne's many years of personalized attention-to-detail has been key in her ability to help in the creation of intimate, individualized events for Eventful. She loves the challenge of finding those special touches that makes each event sparkle!
Liora Paniz
Event Manager & Day of Coordinator
It has been and continues to be an impressive and fulfilling experience working with Linda Pittelli and the team at Eventful Designing. The success of this company is based on providing a seamless and wonderful event every time. Liora Paniz has been involved in all aspects of event planning and coordinating, allowing for a broad and deep understanding of which ingredients are necessary to produce a spectacular and memorable event. Beginning at a very young age, Liora assisted in her family owned restaurants and catering company. With mature creative abilities and skills, Liora was given leadership responsibilities even as the youngest member of the company. The natural transition into high-end event planning allows Liora to provide creativity, an eye for detail, personal relation skills, and her love for making each couple's dreams and wishes for their special event come true. Her success is in her ability to fulfill each couple's unique desires, ensuring nothing is overlooked, and all are left with wonderful memories.
Claudia Smith
Event Manager & Day of Coordinator
Claudia brings 20 years of production and entertainment experience to the Eventful Designing Team. A native of Los Angeles, Claudia cut her teeth while working for Capitol Records, planning industry events for the likes of Frank Sinatra and The Beatles. She joined Eventful Designing two years ago. She is an important part of our group and works with tremendous teamwork. I feel proud to be part of such a creative team that is constantly creating and turning a clients vision into glorious reality.
Katy Handley
Event Producer
Katy Handley has a Master's in Hospitality and Tourism Management with a Specialization in Event Leadership from Temple University in Philadelphia, PA.  For two years she worked directly under the founder of the International Special Events Society (ISES) learning all aspects of event logistics and management.  Following that time she worked as an Event Producer for Jack Morton Worldwide producing social and corporate events.  Industry involvement has always been important to Katy and she has taken active leadership roles in associations such as ISES and PCMA.   Katy's outgoing personality and gracious demeanor coupled with her attention to detail ensures that events are worry free.
Hisham Noh
Office Manager & Event Budget Manager
Hisham is a recent addition to the Eventful crew. Hisham is a USC graduate with a post-graduate degree from the same and when he's not on an Eventful production he is an Economics Professor at one of California's local colleges.  As a member of the production crew he not only brings production skills but he provides our clients with all ongoing updates on the financial side of the event during the production process.