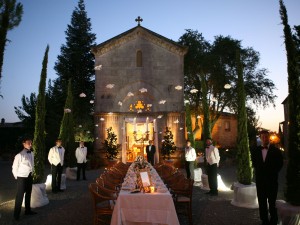 Are you a couple who wants to sit back and enjoy the journey, discovering people, things and places you've never seen before as your designer ~ planner navigates you to your wedding day?  Or perhaps you're a couple who is more hands on and has already made some of the choices for your wedding long before you embark on a journey with Eventful. Whatever the case may be, whether simple or extravagant, we'll help you fulfill that day you've always dreamt about. We are all about you. And there is nothing you will ask for that we will ever deem undoable.
Eventful Services
Wedding Design, Production & Planning Services
Full wedding design, production, & planning: We are a full scale production company with a boutique approach to everything we do. We flourish when given the opportunity to be at your side from the beginning. Exploring every possibility and detail, understanding your sentiments, traditions and priorities…putting to rest all your concerns.  Our full service production and planning  includes everything from the invitation that says, "This is not to be missed" to the cake that raises an eyebrow as it hits the palate….to a space that has been transformed into a place that has only existed in your dreams. From the day of our first meeting through your wedding day, we'll be with you every step of the way….helping you create the "wedding of the year" …and the time of your life.
Destination weddings & events: Going back to that place you've always kept in your heart or perhaps a place you've always dreamt of seeing, Italy, Bali, France, Hawaii, on the sand or on a mountaintop, in a vineyard or a villa; Eventful will take you there and create the ultimate experience, leading up to and on your wedding day. We pride ourselves on being named as one of Destination Weddings & Honeymoons Magazine's "A" List planners from around the globe. Tell us your favorite place in the world or let us find one for you. Whether it's all there or it needs your special touch, our team will turn it into something magical. Our production expertise and our relationships around the world will make it all happen seamlessly.
Pricing: We invite you to get to know us through our initial consultation so that we may fully understand your vision and your objectives. Â Since everything we do is custom designed for you, your style, your taste, and individual event needs, our pricing varies according to those elements. Â We are designers, and as designers each wedding or event we design is different and unique. Â And so is the time and effort it requires to create it. Â We do not base our fees on a percentage of your budget but rather on the work it entails to bring your vision to life and create an incredible affair to remember.
Professionals and Corporate
Linda Pittelli's Eventful Designing has introduced a new design division of our company which offers our design services to wedding planners ~ coordinators; project managers, venues and couples who are strictly seeking design assistance.   Whether creating a theme or interpreting yours, Chic, traditional or trendy…. We will help bring that vision to life. Linda and her team will work behind the scenes, to seamlessly help you create a stunning interpretation of your dream event.
Beginning with the space, our design services include color charting and story board concepts, sketches and renderings of the plan, and ultimately layering that visual story with fabrics, floral, furnishings, lighting, and structural elements to create a one of a kind environment designed with yours and your client's vision in mind. We make you look good without anyone knowing we're even there.  We address only the design aspects…our team becomes part of your team.
Corporate Events & Production: In designing and producing your event we begin by understanding your company, your audience and your marketing goals. Â Each client is unique and therefore each event is created with your individualism in mind. Eventful will help you not only in the design and planning of an exquisite event but our marketing department has years of experience in corporate branding and marketing that helps your event stay focused on the objectives of your company or organization.
Philanthropy: Your favorite charity's event will become your guest's favorite annual party. We'll help make it the event of the year that should not to be missed….and leave your guests begging for an invitation to next year's encore.
Pricing: Since everything we do will be custom designed for your event our pricing will depend on the size and scope of your project. We propose an initial consultation to help us understand your initiatives, objectives and budget. Following our meeting we will provide you with a comprehensive proposal that will define our interpretation of your vision, services and related costs.
Speaking Engagements
Linda Pittelli has given many educational speaking seminars on Transformational Design at many industry conferences as well as providing private consultation to design companies and Independent coordinators.  Linda's background in the fashion and modeling world along with her 18 years of experience in Interior Design, Set Decoration and Costume Design in the film industry give her the well rounded knowledge to help you understand how to take the norm and make it exceptional.
All engagements will be designed around the specifics of your group. Â Please contact our offices for more information on pricing and availability.